For more than 30 years now, Bethel Baptist Church has experienced great blessing and growth in strength and in reach! Bethel Baptist currently supports more than 140 missionaries and projects that takes the gospel throughout the world! God has blessed our giving through Faith Promise. As our pastor often says, "When we give beyond the tithe is when we step onto blessing ground." God has enabled our church to give over two million dollars to missions!
Dick Jarvis Family
Dick & Eve Jarvis
 To the Deaf in Zambia
Elmer Walker Family
Elmer & Faye Walker
To Prisons of the State of Georgia
Africa
Asia
Europe
Islands of the Sea
North America
South America
Bizuayehu Assefa – Deaf in Zambia
Dennis & Sue Anderson – IAM Ministries
Jeremy & Mattie Benbrooks- West Africa
Russ & Sylvia Daniels – Uganda
Craig & Amanda Dyson – Ethiopia
Yohannes & Kidst Getaneh – Deaf in Zambia
Bob & Julie Graham – South Africa
Ole & Renae Konnerup – Kenya
Wingston Chitambala – Deaf in Zambia
Greg & Collene Kent – Dominican Republic
Dick & Eve Jarvis – Deaf in Zambia
Larry & Jackie Owens – Sierra Leone
Eric & Amanda Shadle – Ethiopia
Chris & Lucinda Radebaugh – Uganda
Ennis & Becky Pepper- South Africa
Richard & Florine Vick – B.I.O.
Deneen Akers – Japan
Missionary to Thailand
Ken Board – Japan
Michael & Cindy Burgett – Japan
Edward & Beth De Los Reyes - China
Missionary to SE Asia
Jordan & Celeste Gazaway - India
David & Cherie Green- Taiwan
David & Terri Green – Taiwan
Missionaries to India
Russ & Joy Stanford – Japan
Missionary to Burma
Missionary to Thailand
Lance & Amy Auterson – France
Josh & Adriana Breazeale - Republic of Georgia
William & Kathleen Busch – Germany
Russ & Faye Ivison – England
Jim & Lori Males – Scotland
Gene & Christie McKinley – Republic of Ireland
Michael & Meri Nimesheim – Germany
David & Georgia Ralston – Christ to the Nations
Robert & Janelle Sulik – Poland
Larry & Jean Taylor – Belgium
David & Favianna Velasquez – Spain
Jim & Sandy Whilhem - Romania
Dennis & Gloria Ebert - Philippines
Mandy & Cindy Calinisan – Philippines
Phillip & Amanda Gaddes – Australia
Elden & Rubi Kaeo- Polynesia
Rickson & Susan Kihleng – Micronesia
Earl & Joyce Koon – Australia
Timothy & Melanie Koon - Australia
David & Mary Moody – New Zealand
Roger & Cheryl Riley – Philippines
Erwin & Amy Santosa – New Zealand
Jesse & Faith Turpin - Indonesia
Philip & Michelle Brown - Church Planting in Montana
Steve & Anne Buchanan – Puerto Rico
Matthew & Adriana Conder – Mexico
Brian & Eja Cooper - Madison, WI
Karen Delashmit – Midlothian, IL
Jimmy & Shelley Dinsmore – Guatemala
Ed & Sokvary Fort – Chicago, IL
David & Angie Harper – Belize
Ken & June Love – Evangelist
Bob & Linda Long – Mexico
Leo & Renae McElroy – Quebec
Bobby & Becky McGilliard – Evangelist
Ed & Barbara O'Brien – Mexico
Ramon & Annette Perez – Costa Rica
Susan Perkins – Haiti
Manny & Maria Rodriguez – Puerto Rico
Jimmy & Marie Westbrook – West Indies
Frank & Bonnie Shiver – Evangelist
Rick & Fran Schuessler – Bahamas
Loma Sullivan – Military
Jason & Ellen Thomas – Mexico
Elmer Walker- Bethel Prison Ministries
Kevin & Beth White – Bolivia
James & Wanda Schirtzinger – Sioux Indian
Will & Laura Lyon - Ecuador 
Bruce & Lynn Berry – Brazil
Jeff & Vicki Carney – Youth in South America
Daniel & Laura Duke – Peru
David & Katie Gardner- PeruBrian & Michelle Garrison- Peru
Brian & Michelle Garrison- Peru
Eric & Tammy Hassler – Trinidad
Jason & Lori Holt – Chile
Bill & Vicky Hoving- Puerto Rico
George & Betty Lewis – Brazil
James & Lisa Mantonya – Brazil
Nate & Kate Nichols - Brazil
James & H'odes Nash – Brazil
Paul & Terry Pritchard – Brazil
Vlademire & Rosa Silvera – Brazil
David & Geri Smith – Brazil
Jimmy & Marie Westbrook – West Indies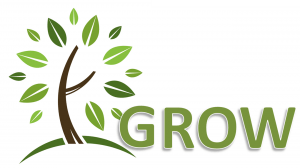 "But Grow in the Grace and knowledge of our Lord and Saviour, Jesus Christ..." It is our goal to grow in Christ as individuals and as a church. It will always be the heart of Bethel Baptist Church to reach our community for Christ! One way of doing this is following up on our visitors that pass through. Through our GROW ministry, we set aside an evening out of the week and visit in the homes of our recent visitors. This is our chance to express our care for them and God's care for them. This ministry has resulted in several professions of faith in Christ and several families added to the church.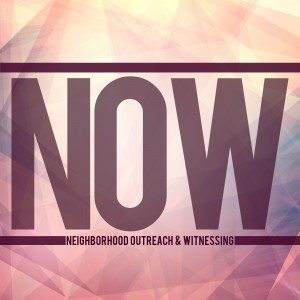 In the Great Commission, Christ commanded us to take the gospel to our Jerusalem. This is what the NOW ministry is all about. We meet for breakfast on a Saturday morning, have a time of prayer, and then go in groups to knock on every door in a neighborhood. We encourage you to bring your whole family for an exciting time of soul-winning and inviting people to church!
Ever since the early days of Bethel Baptist Church, we have been bringing in people from the Richmond Hill & Savannah area with the bus ministry. The Lord has definitely allowed us to see some of the fruits of our labor in this field. It is such a great joy to be able to look and see kids growing up and going to Bible College and all the families added to the church family because of the bus ministry! It is our goal to always keep expanding our reach with the gospel for young and old. The age limits for the bus are four years old and up. This ministry is a great tool to bring people to church and present them with the gospel; many of these people would not have had this opportunity otherwise.
  If you're interested in riding the bus to church please give the church a call at (912)756-3324 or call one of our bus captains listed below.
Nathan Tech
Richmond Hill Bus Route Captain
Carl Nye
Fleming Bus Route Captain

"The Spirit of the LORD GOD is upon me...He hath sent me to bind up the brokenhearted, to proclaim liberty to the captives..."  Week after week, men of Bethel Baptist Church go into the prisons of Georgia under the leadership of Brother Elmer Walker to preach the good news of Christ to the prisoners. Only eternity will reveal the souls that have been reached through this much needed outreach into the prison facilities.
Weekly Services: SUNDAY 9:30am | 10:30am | 5:00pm | WEDNESDAY 7:00pm
Church Address: 40 White Oak Ln | Richmond Hill, GA 31324
PO Box 245 Richmond Hill, GA 31324
(912)756-3324
info@bbcrhill.org