Sunday
9:30 a.m.  | Sunday School
10:30 a.m.  | Morning Service
5:00 p.m.    | Evening Service
Wednesday
6:00 p.m.   | Family Fellowship Meal (August-May)
7:15 p.m.   | Mid-week Service
Worship is the act of loving and responding to God! Through the heart-warming, conservative music and the clear, Bible teaching and preaching in our services, your heart will be inspired to love and to respond to God. Each week, families are strengthened, encouraged, and drawn closer to Him through these special times together. Each service is carefully planned and prayed over so that God may work in your life!
Weekly Preaching Services
Three times a week, the Word of God is opened and preached with passion and boldness. Lives are changed, souls are saved, backslidden are renewed, the faint of heart are encouraged, and families are strengthened. We hold the Word of God as our final authority, and so it is without shame we keep the preaching of the Word of God as the central and most important part of the church service. With the church orchestra ministering in music, the choirs lifting up their voices, the congregation joining in praise, and the media crew ministering throughout the service, we come together to worship the Lord in a way that honors Him and Him alone.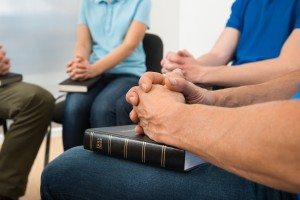 Oftentimes young Christians have spiritual & biblical questions that need to be answered. Where do they turn? Several at Bethel Baptist Church have enrolled in our "Daily in the Word" discipleship course. Jesus said in the book of John "By this shall all men know that ye are my disciples, if ye have love one to another." It is our goal at Bethel Baptist Church to disciple young and old believers in God's Word, helping them build strong discipline for the Christian life, helping them with the answers they need, and investing the love of God in them. If you are interested in learning God's Word through a one-on-one discipleship class, please contact the church office.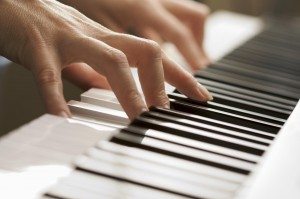 Music prepares a heart to hear from God. We believe at Bethel Baptist Church that music should point people to Christ. You will enjoy our Adult Choir on Sunday mornings as they minister to you through wonderful singing and music.
Under the direction of Bro. William Gay, our choir and orchestra will truly bless your heart. We encourage those who like to sing to be a part of our choir. The Lord has used Bro. William to bring the music ministry of Bethel Baptist Church to a whole new level. Rest assured, the goal of the orchestra is not to bring attention to themselves, but to bring honor and glory to Christ. We encourage anyone who plays a musical instrument to get involved.
Children have the opportunity to sing His praises in our children's choir (ages 5-12). Your kids will enjoy learning songs that will teach them principles found in God's Word.
It is necessary to teach young people that living for God is important, even in their teenage years. Highest Praise, our teen choir, is a great avenue to get your young people serving the Lord through their musical talents.
Weekly Services: SUNDAY 9:30am | 10:30am | 5:00pm | WEDNESDAY 7:00pm
Church Address: 40 White Oak Ln | Richmond Hill, GA 31324
PO Box 245 Richmond Hill, GA 31324
(912) 756-3324
info@bbcrhill.org