Visiting any church for the very first time can be a tough experience.  Well, we want to put you at ease. Your first visit to Bethel Baptist will be refreshing, friendly, and enjoyable for your whole family. We want you to experience inspiring music, helpful teaching and preaching, friendly people, and a place where you feel welcome and at home! We are so excited that you are taking the time to visit our website.  On this site, you will find ministry information, our doctrinal statement, answers to frequently asked questions, audio and video sermons, and much more. We trust that this web site will be a help to you.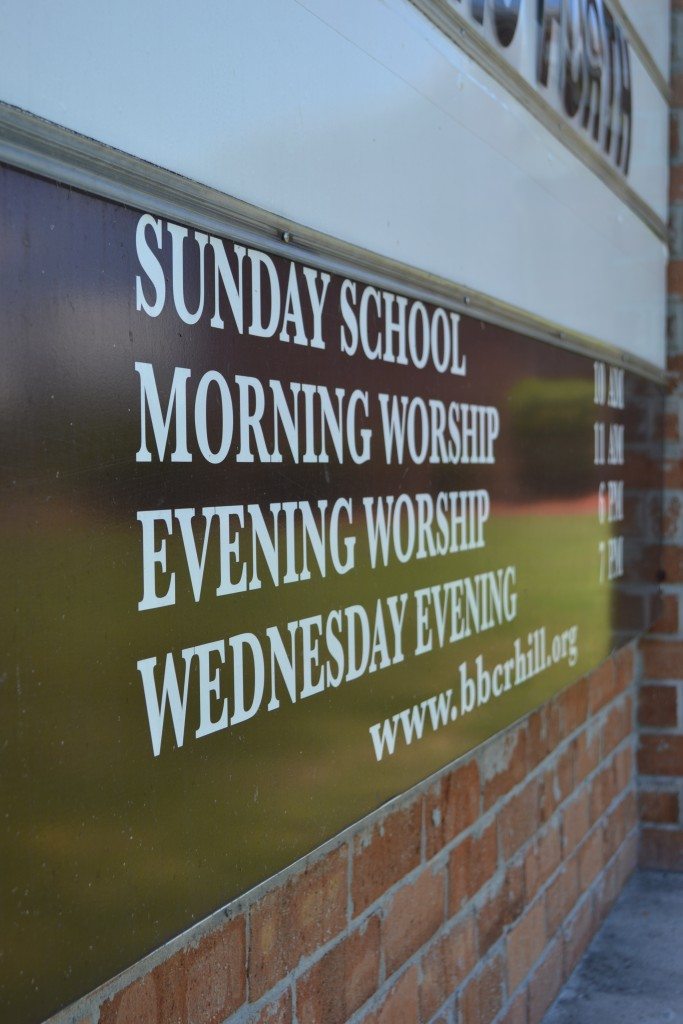 Sunday
9:30 a.m. | Sunday School
10:30 a.m. | Morning Service
5:00 p.m.   | Evening Service
Wednesday
7:00 p.m.   | Mid-week Service
It is common for visitors to be nervous and reserved when visiting a new place. We would like for you to know what you can expect when you visit Bethel Baptist Church.
When You Arrive:
You will be greeted by one of our First Impressions Workers. These gentlemen desire to give you a eager and delightful welcome to Bethel. They are here for you! If you have a question or need directions to a class, they would be happy to assist you.
During Your Visit:
Bethel is a family. It is our desire to love those among us and those passing through. No matter your race, background, personality, or appearance we desire to show you the love of Christ. You will be blessed by our Church Orchestra, Choir, and special music leading up to the preaching. At Bethel, we hold the preaching of the Word of God at the highest esteem; we make no apologies for this. Our desire for you at Bethel Baptist Church is to be blessed by the singing and challenged by the preaching of God's Word.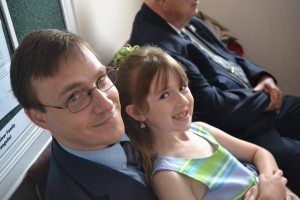 For Your Children:
Infants? Toddlers? Preteens or Teens? No matter the age, we have a class for them. From our clean, safe nurseries to children's classes, we have something for every age and level. We desire to help you and your family grow in your spiritual walk with God. You can rest assured that while you are listening to a Bible lesson, your child will be as well.
The Dress & Appearance:
We feel that church is a special place; it is God's house. Dress should be modest and appropriate for worship. 
When Meeting the Pastor:
Pastor Brian Cooper has a heart for people and often goes the extra mile to speak to our guests. If you wish to speak to him, he is always found at the back of the auditorium at the end of each service. If you would like to ask Pastor Brian a question or talk to him in depth, feel free to call the church office at (912)756-3324 to arrange a meeting with him. 
This church is a Baptist church by conviction and principle, not by affiliation. This means that we believe the basic Bible teachings for which Baptists have historically stood. As Baptists, we believe the following: the Bible is our sole authority for all matters of faith and practice. The church should be autonomous or self-governing. The believer does not need a priest, other than Jesus Christ, to come boldly to God. Every Christian has equal access to God personally. God's Word gives us two ordinances for the church-baptism and the Lord's Table. Each person is individually responsible for his decision to accept Christ. The separation of church and state is biblical. The believer is eternally secure and cannot lose salvation. There are two biblical offices in the church—pastors and deacons. For more information, please submit a question in the form below.
As an independent Baptist church, we are not affiliated with any particular Baptist denomination or ruling body. Because of this we can support our own missionaries, select our own leaders, and support institutions that believe as we believe. In short, our church answers to the headship of Jesus Christ rather than a denominational body.
To be a member of Bethel Baptist Church, a person must first have placed his faith in Christ for salvation. As a Christian, there are three ways to join the church. Someone may join the church by baptism. A person who has been a member of a church of like faith may become a member by letter from that church. Alternately, someone may join the church by statement that he has been saved and baptized. 
To be baptized means to profess Christ publicly as your Lord and Savior before a group of believers. It is a picture of  Christ's death, burial, and resurrection.The Bible says in the book of Acts that those who received Christ were gladly baptized. Baptism does not save anyone and is for saved people only.
Ultimately, Christ is the head of the church. On a daily basis, the church is primarily led by the pastor and church staff. This team works together in prayer and decision making to follow the leading of God for our church ministry. Also, the pastor will bring matters that God has laid on his heart before the leadership of the church to review and discuss. Pastor will bring matters of importance before the church for a vote. This provides a high level of accountability as well as a great spirit of team cooperation as we follow God's leading for this church.
The best thing a Church can do for its community is give out the gospel. Bethel Baptist has many organized ministries geared towards giving out the gospel with structured teams. Bethel also is blessed with a great body of believers that follow the Great Commission and take the Gospel with them wherever they go.
Bethel is involved in a program called "Soul Food" to provide food for the elderly and shut-ins within our community. We are active in the nursing homes and retirement homes of the area. We minister to families outside the church as needs arise and we have  the ability to help. We have an outreach to those who are incarcerated in the jails and prisons.  Every need is carefully evaluated and cared for to the best of our ability.
We do not operate on programs to ensure that our members will give, but rather we preach the Word of God and trust the God of the Word to touch hearts to give to the work of the ministry. God expects a tithe from every believer, and it is when one gives beyond the tithe that he gets on blessing ground. The only time one would be contacted about their giving is when they either request it or when they receive their annual giving statement.
The best way to stay informed about what is going on at Bethel is to be here. But if a special need arises or information needs to go to the church during the week, an email of the announcement can be sent to your address. To be put on this list, call the church offices at (912)756-3324 or visit our contact page.
We do offer transportation to our services. We have a bus ministry that operates in Richmond Hill, Fleming, and Midway. If you need transportation please call the church offices at (912)756-3324.
Ask any other questions here:
We do ask that this question box be used for questions only and not as a means to challenge or criticize this ministry.
Weekly Services: SUNDAY 9:30am | 10:30am | 5:00pm | WEDNESDAY 7:00pm
Church Address: 40 White Oak Ln | Richmond Hill, GA 31324
PO Box 245 Richmond Hill, GA 31324
(912)756-3324
info@bbcrhill.org