Visiting any church for the very first time can be a tough experience.  Well, we want to put you at ease. Your first visit to Bethel Baptist will be refreshing, friendly, and enjoyable for your whole family. We want you to experience inspiring music, helpful teaching and preaching, friendly people, and a place where you feel welcome and at home! We are so excited that you are taking the time to visit our website.  On this site, you will find ministry information, our doctrinal statement, answers to frequently asked questions, audio and video sermons, and much more. We trust that this web site will be a help to you.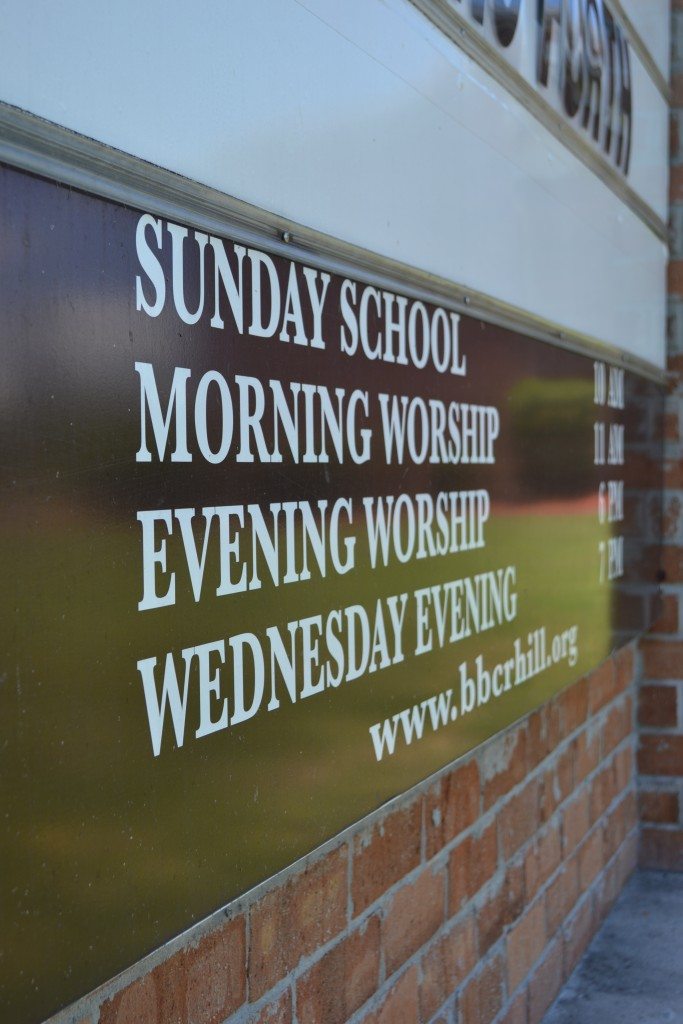 Sunday
9:30 a.m. | Sunday School
10:30 a.m. | Morning Service
5:00 p.m.   | Evening Service
Wednesday
7:00 p.m.   | Mid-week Service
It is common for visitors to be nervous and reserved when visiting a new place. We would like for you to know what you can expect when you visit Bethel Baptist Church.
When You Arrive:
You will be greeted by one of our First Impressions Workers. These gentlemen desire to give you a eager and delightful welcome to Bethel. They are here for you! If you have a question or need directions to a class, they would be happy to assist you.
During Your Visit:
Bethel is a family. It is our desire to love those among us and those passing through. No matter your race, background, personality, or appearance we desire to show you the love of Christ. You will be blessed by our Church Orchestra, Choir, and special music leading up to the preaching. At Bethel, we hold the preaching of the Word of God at the highest esteem; we make no apologies for this. Our desire for you at Bethel Baptist Church is to be blessed by the singing and challenged by the preaching of God's Word.
For Your Children:
Infants? Toddlers? Preteens or Teens? No matter the age, we have a class for them. From our clean, safe nurseries to children's classes, we have something for every age and level. We desire to help you and your family grow in your spiritual walk with God. You can rest assured that while you are listening to a Bible lesson, your child will be as well.
The Dress & Appearance:
We feel that church is a special place; it is God's house. Dress should be modest and appropriate for worship.
When Meeting the Pastor:
Pastor Brian Cooper has a heart for people and often goes the extra mile to speak to our guests. If you wish to speak to him, he is always found at the back of the auditorium at the end of each service. If you would like to ask Pastor Brian a question or talk to him in depth, feel free to call the church office at (912)756-3324 to arrange a meeting with him.
Ask any other questions here:
We do ask that this question box be used for questions only and not as a means to challenge or criticize this ministry.
Service Times
Sunday School & Growth Groups 9:30am
Sunday Morning Worship 10:30am
Sunday Evening Worship 5pm
Wednesday Evening Prayer Meeting 7pm
Email Updates
Signup to receive email updates from Bethel